Complete Piano Service
816-587-1544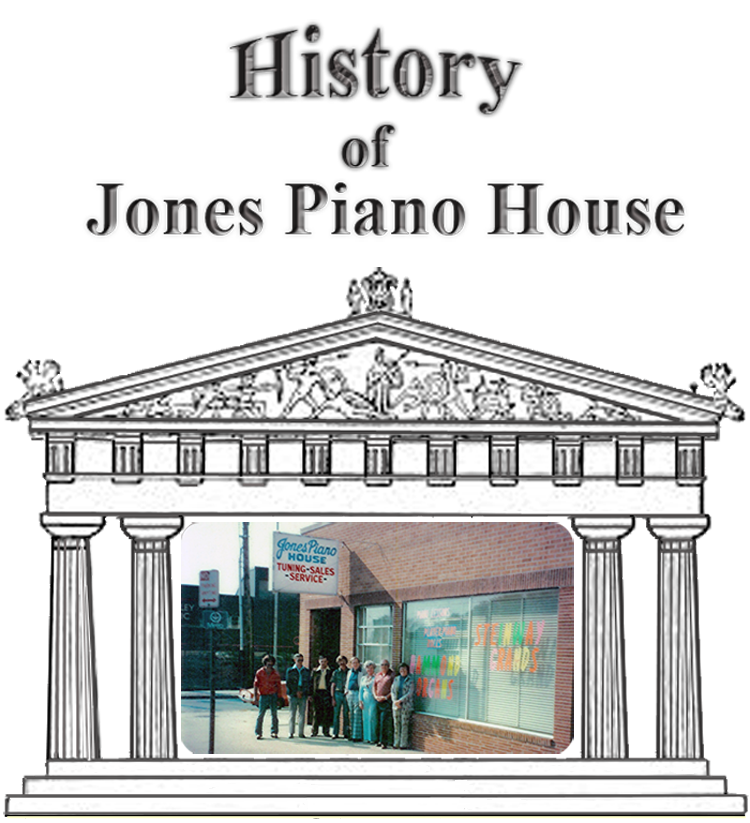 "Founding Father"
Jones Piano House was founded in 1964 by
Murl Jones. Its core activity was wholesale
piano rebuilding for:
Lyon & Healy, Chicago IL.
Hendricks Music, Downers Grove IL
Jenkins Music, Kansas City MO.
The business expanded into a franchised dealership,
selling Aeolian pianos and Hammond organs.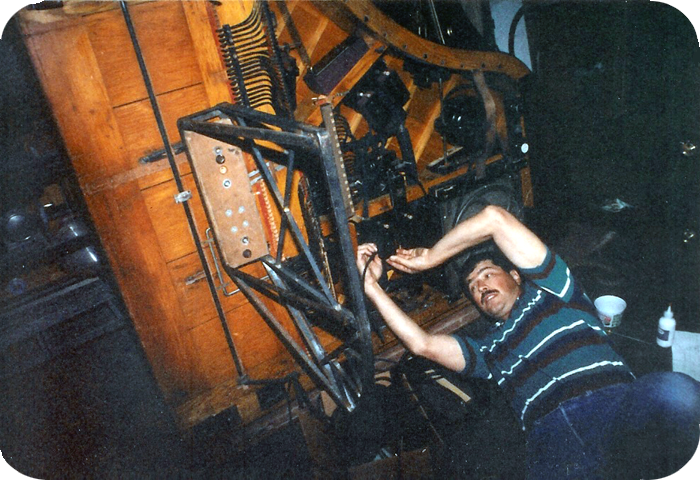 (Tim Cragg servicing a player piano)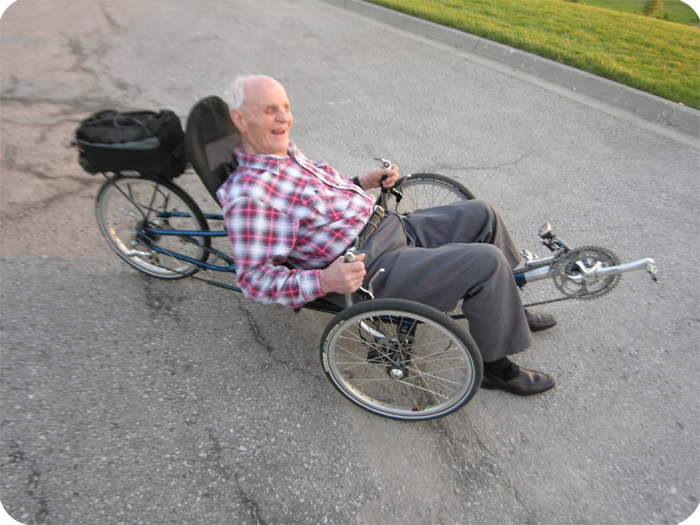 (Kenny Heim road testing my tricycle)
"On the Job Training"
I started with the company in the spring of 1973.
My primary responsibility was designated driver for
a blind tuner, Kenneth Heim. Eventually, I was hired on
full time while attending classes at DeVry and UMKC.
I never imagined I was embarking on a life long career.
"Higher Education"
In 1977, I took on a position of Service Manager at
Hendricks Music. There I was afforded the opportunity
to receive specialized training at the Steinway factory
in New York.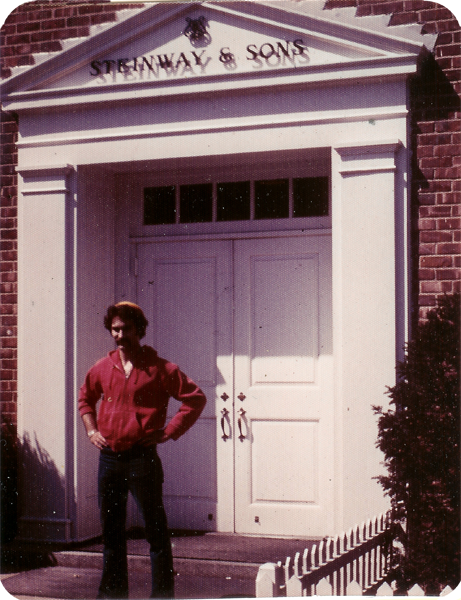 (Steinway front door 1978)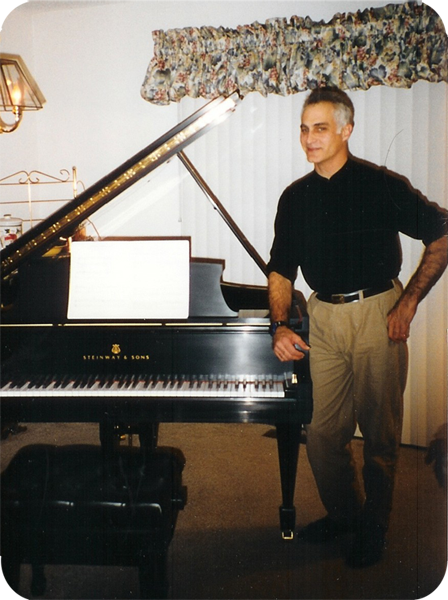 (Customer's home 1996)
"In for the Long Haul"
Deciding self-employment is the only way to go, I
incorporated in 1979. In 1985 Murl Jones retired.
I purchased the company, and remained loyal to the
service aspects of the business ever since.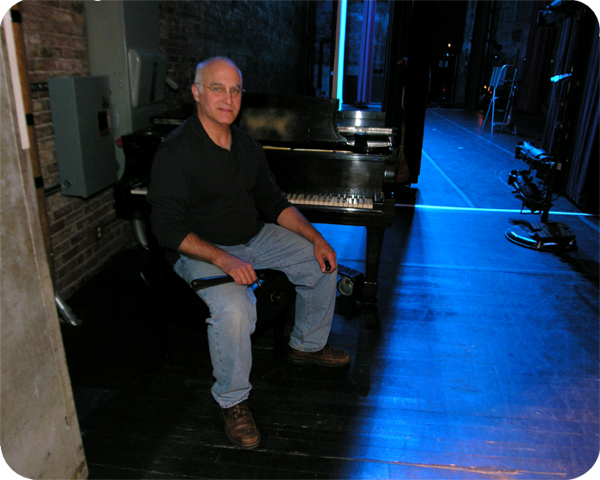 (Backstage at the Folly Theater 2009)