Complete Piano Service
816-587-1544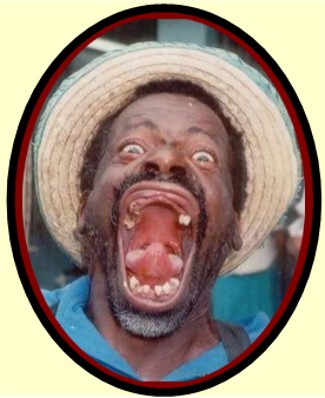 Replacing Keytops
A smile can leave a lasting first impression. Without a doubt, a
perfect set of ivory is a beautiful thing. Unfortunately, the ravages
of time does take its toll on a person's smile and a piano's teeth.
In the begining, the key levers were crowned with genuine ivory. By the
late 40's, vinyl and plastic were intoduced as an economical alternative
to ivory.

In the case of the ivory, the wood beneath it expands and contracts
with changes in humidity, eventually breaking the glue that bonds it.
Another consequence of humidity is the migration of the adhesive to
the surface of the ivory, a process known as osmosis. Upon its arrival,
it acts like a magnet to dust and grime.

For the vinyl and plastic keytops, they were softer than ivory and
quickly eroded beneath the finger nails. The tops could be buffed
to remove the scratches and etched in dirt, but eventually, they
would yellow, become brittle and disintergrate.

Thanks to the miracle of modern science, the keytops of today
are impregnated with various proprietary minerals and are more
durable than its ivory and plastic cousins. However, as the slideshow
reveals, considerable effort is required to restore a keyboard into
a "Beautiful Thing"


1 / 13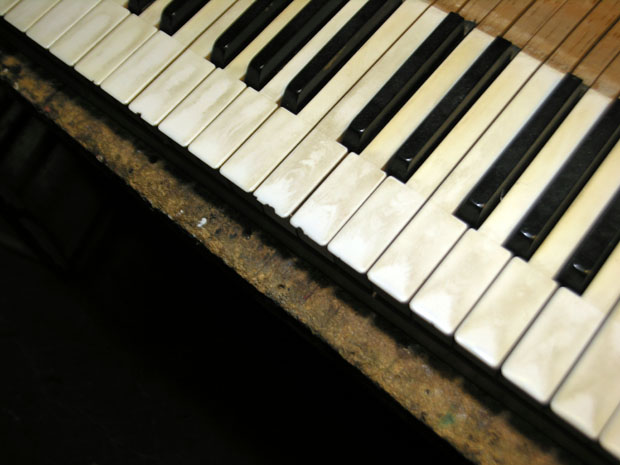 Damaged Keyboard
2 / 13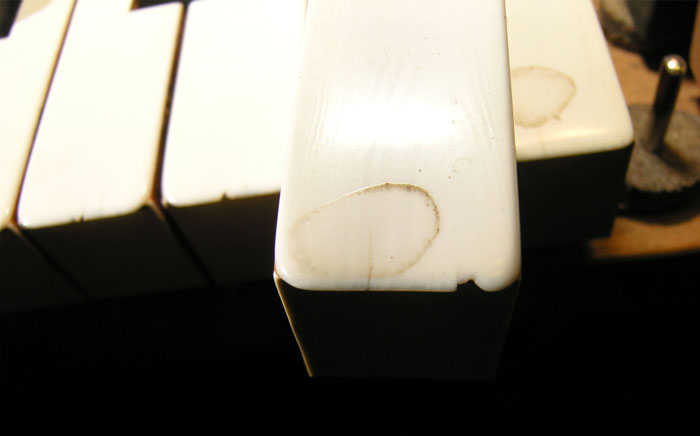 Chipped & Cracked Ivory
3 / 13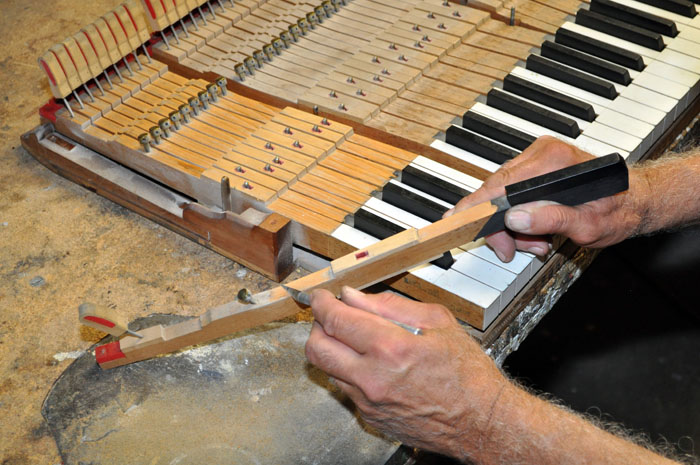 Scraping off 100 years of "Grunge"
4 / 13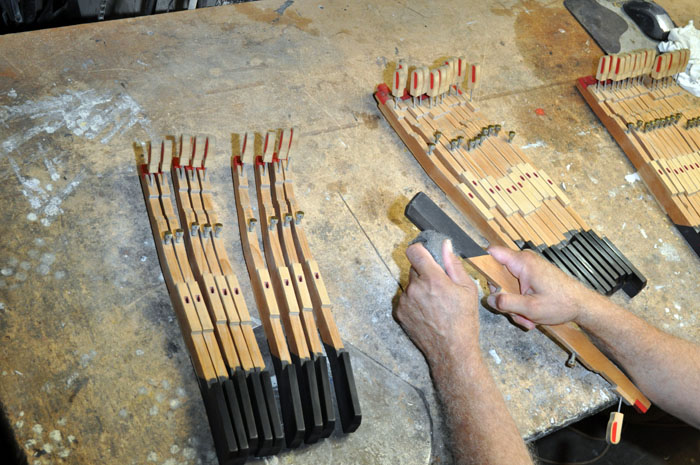 Using steel wool to remove finger grime
5 / 13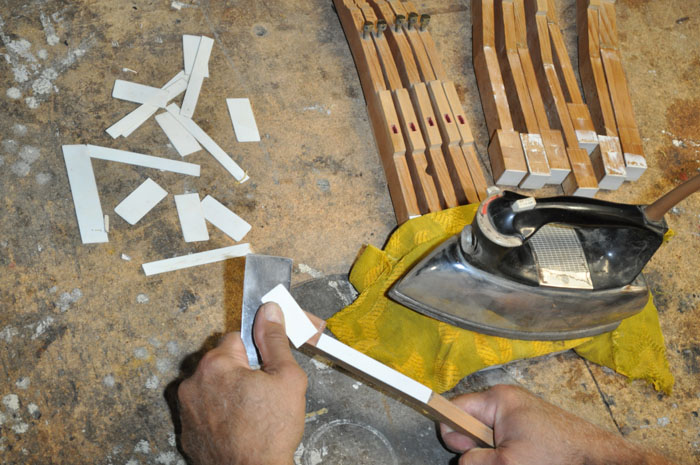 Steaming and peeling off old ivory
6 / 13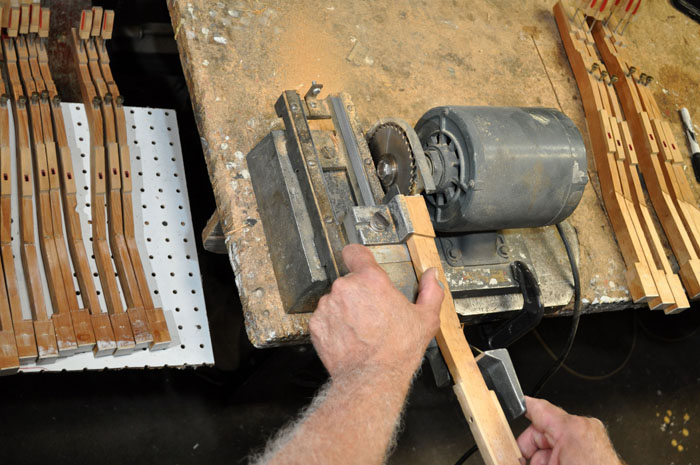 Resurfacing the key levers
7 / 13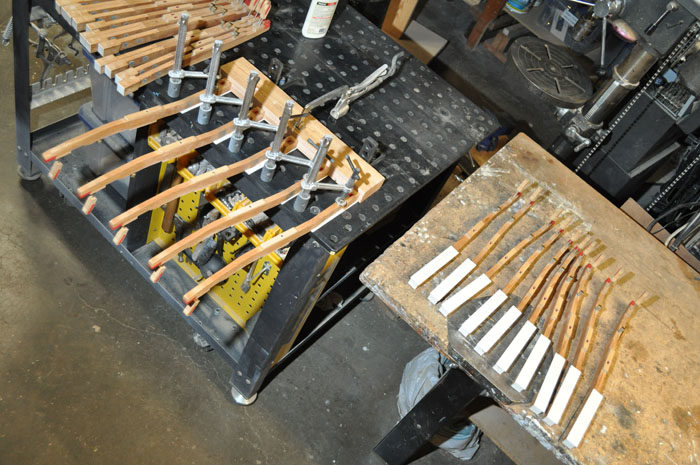 Gluing the key blanks
8 / 13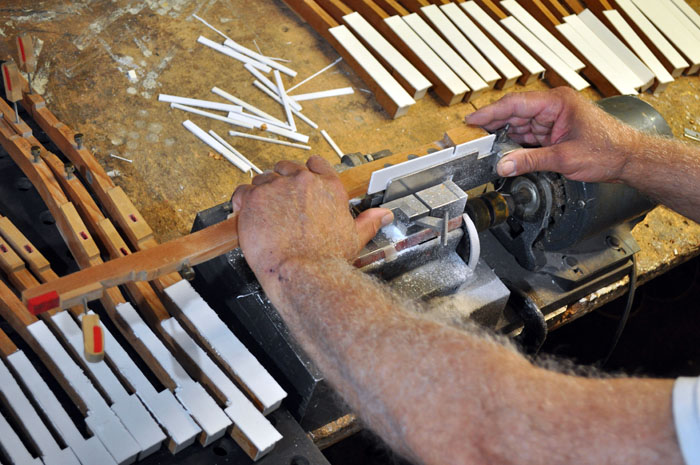 Notching key blanks
9 / 13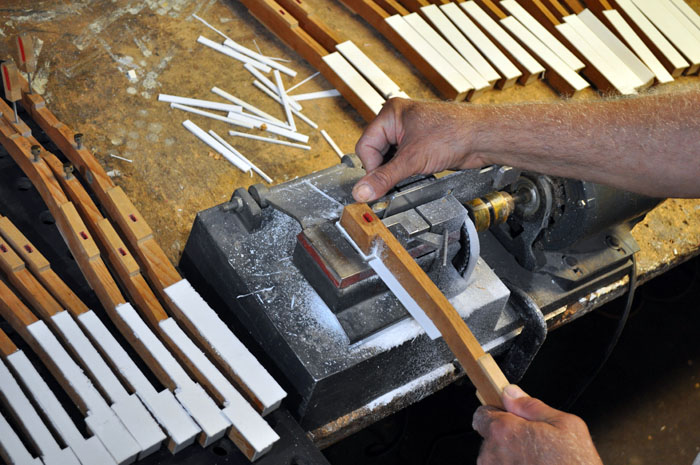 Trimming the key blanks
10 / 13
Filing the blanks to fit the key levers
11 / 13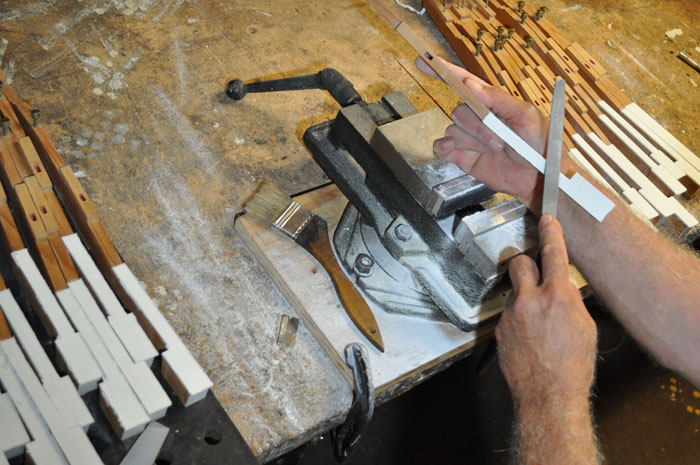 Chamfering the edges
12 / 13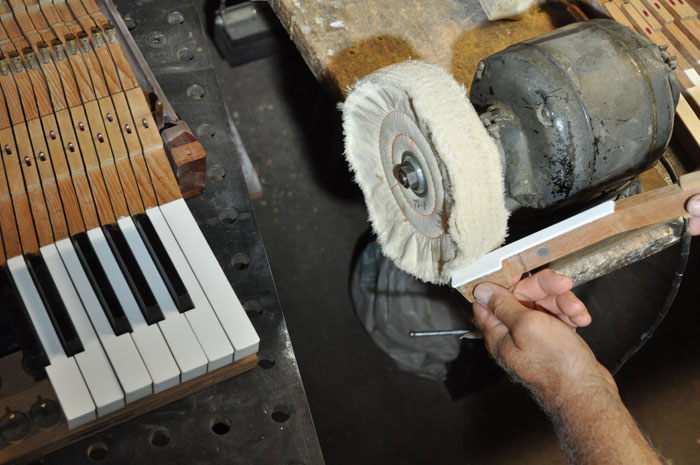 Buffing the keytops
13 / 13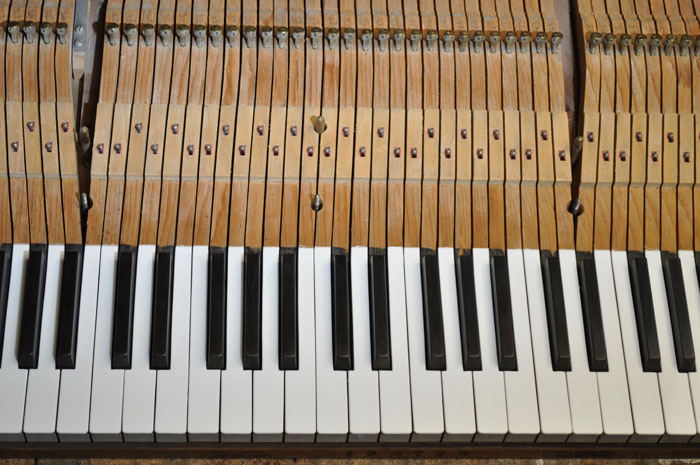 Finished product
<
>